Dental Orthodontic Brackets& Buccal Tubes MBT /Roth 022 Hooks 345 Monoblock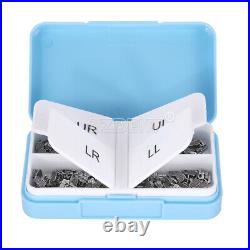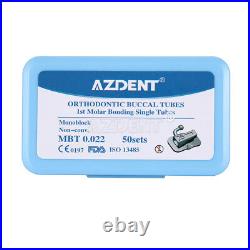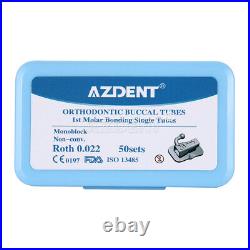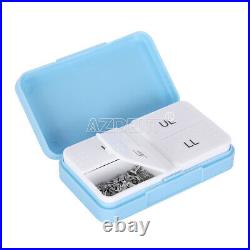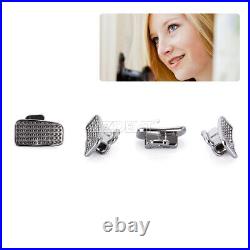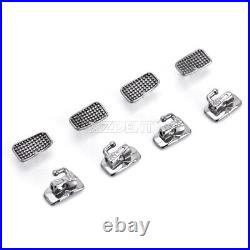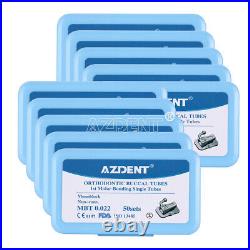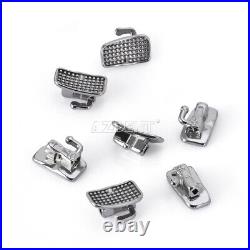 We are FDA certified, Please contact me if you need to see the FDA certificate. AZDENT Passive self ligating brackets, high-tech archwires and minimally invasive treatment protocols with benefits that are more than just straight teeth. Whether you are new to self-ligation or an experienced user, passive self-ligating brackets is designed to provide efficient, controlled tooth movement with remarkable clinical results.
Passive self-ligating technology eliminates the need for elastomerics, which are known to stain and collect bacteria during treatment. Four walls with optimized slot depths for improved rotation control and efficient tooth movement. Stainless steel 17-4 metal-injection molded construction for strength and durability.
Innovative slide with chamfered lingual leading edge facilitates easy slide closure and wire engagement throughout all phases of treatment easy to open. Rhomboid-shaped bracket and pad, and vertical scribe line guide precision.
Small bracket profile and size with smooth, rounded corners help prevent occlusal interference while offering greater comfort and aesthetics. A Permanent ID marking (International System) is also molded on the top of the slot. Model: Roth/MBT 0.022 passive Self Ligating Brackets, 3 4 5 With Hook.
Roth/MBT 0.022 1st Molar Buccal Tube. One box of 20 Brackets, 4 Buccal Tube. 4Pcs/set, 50sets per box, 200pcs in total. FDA Statement The sale of this item may be subject to regulation by the U. Food and Drug Administration and state and local regulatory agencies.